Almost as complete as the old general store every small town would have.  We can usually help with advice on most every product we sell but are especially good at feed and agronomy questions.  If you need help growing it or feeding it, we are here to help!
Friendly, reliable advice is always free!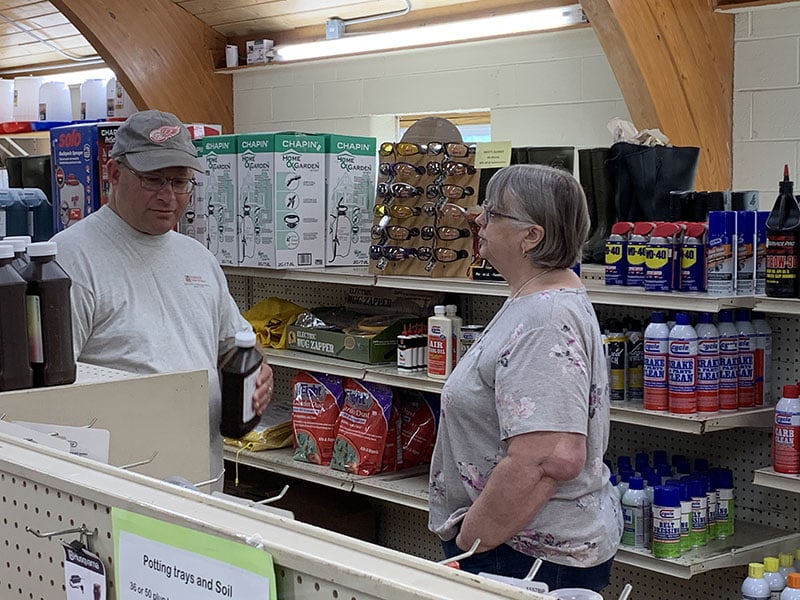 we have the tools to get the job done
Working in the barn, the yard, or the garden, we have the tools to get the job done.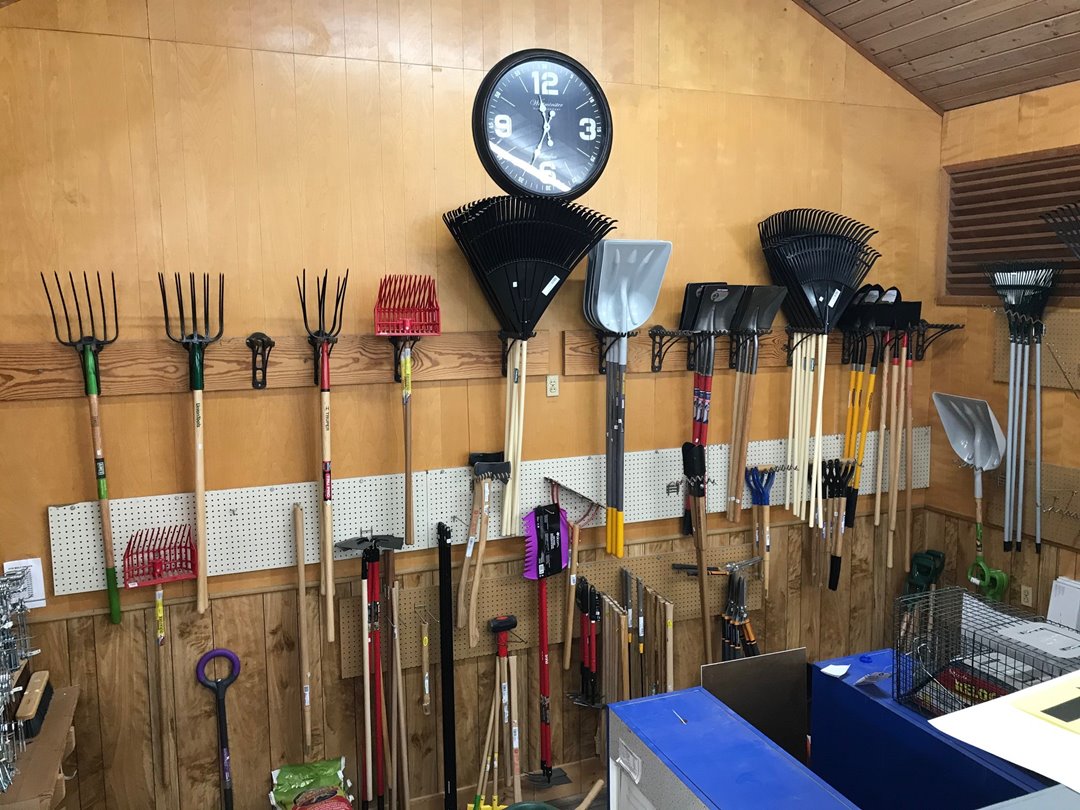 Barn & Yard Tools
Axes, Mauls, Hoes, Rakes, Forks Shovels, Pruners, or just the handles, and Husqvarna battery powered weed trimmers, chainsaws & leaf blowers.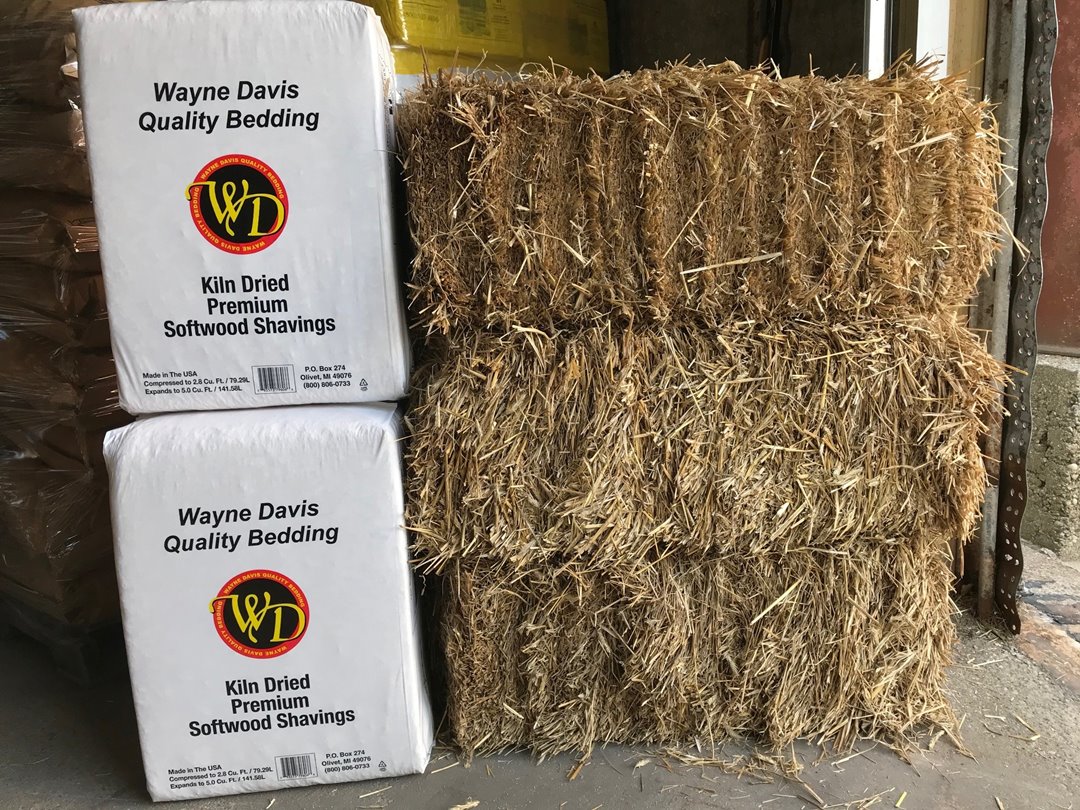 Bedding
Baled & Bagged Straw, Wood Shavings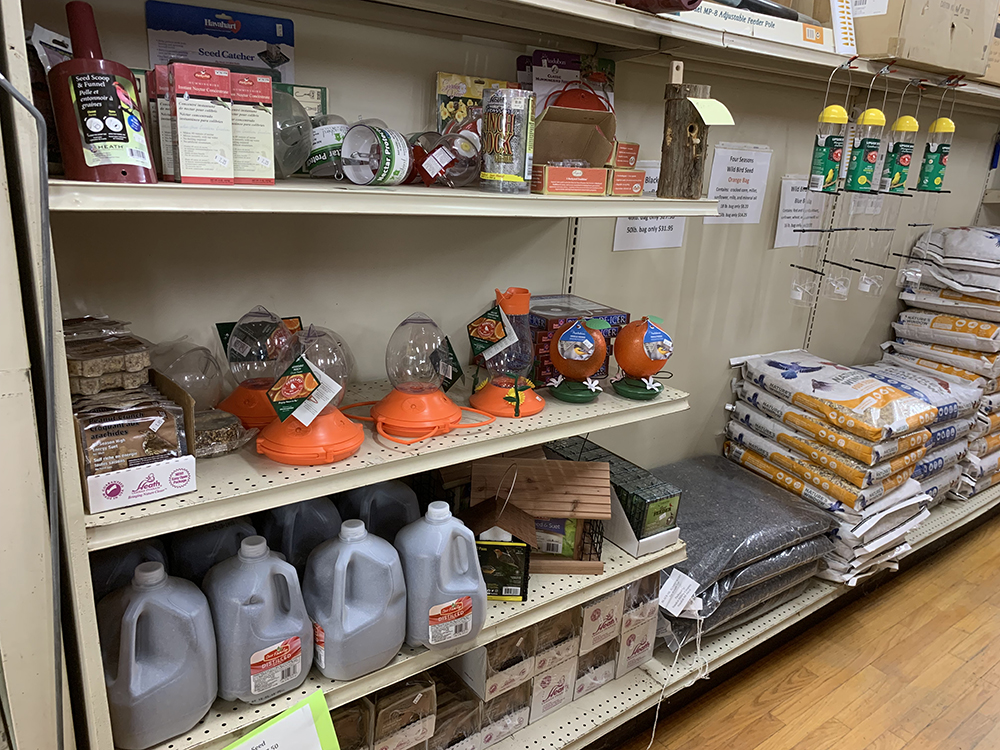 Bird Seed, Suet & Feeders
National Audubon membership not required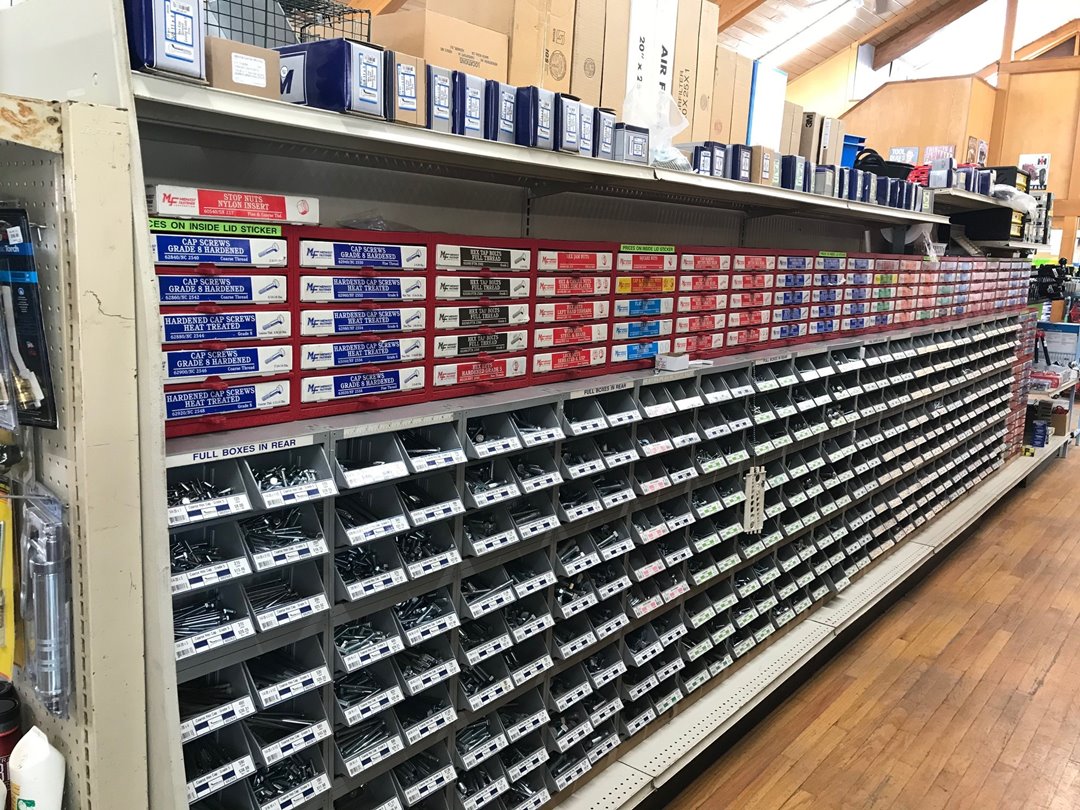 Bolts & Fasteners
Nearly a full aisle's worth! Bolts, nuts, washers, lags, screws, and pins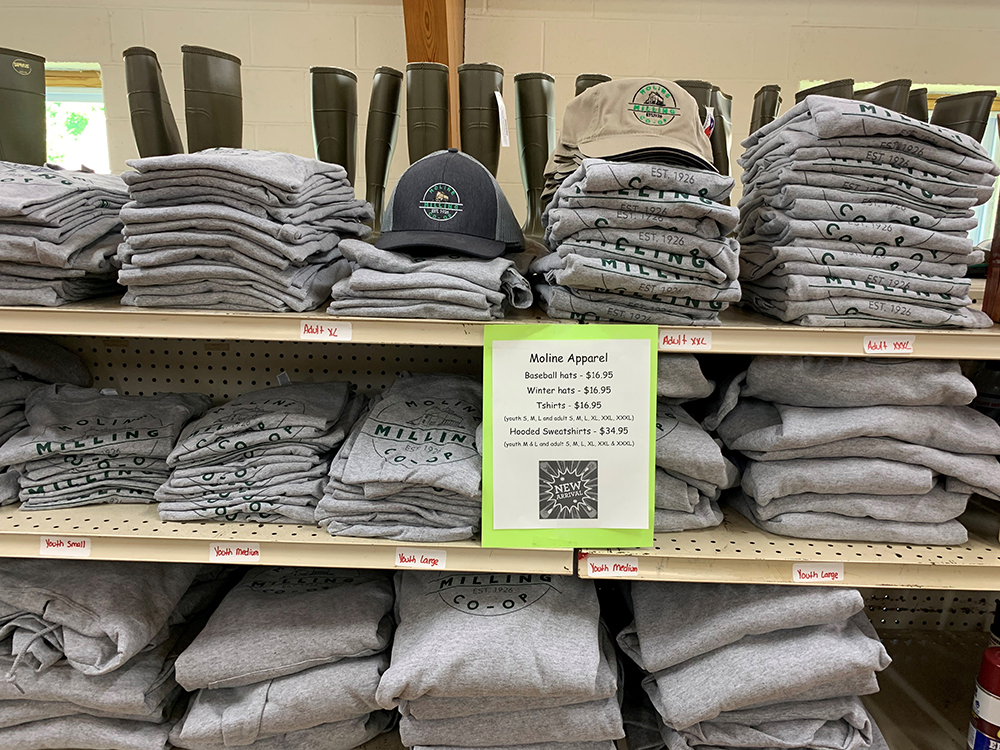 Stay Warm and Protected
Clothing – Boots, Gloves, Shirts, Hats and Workwear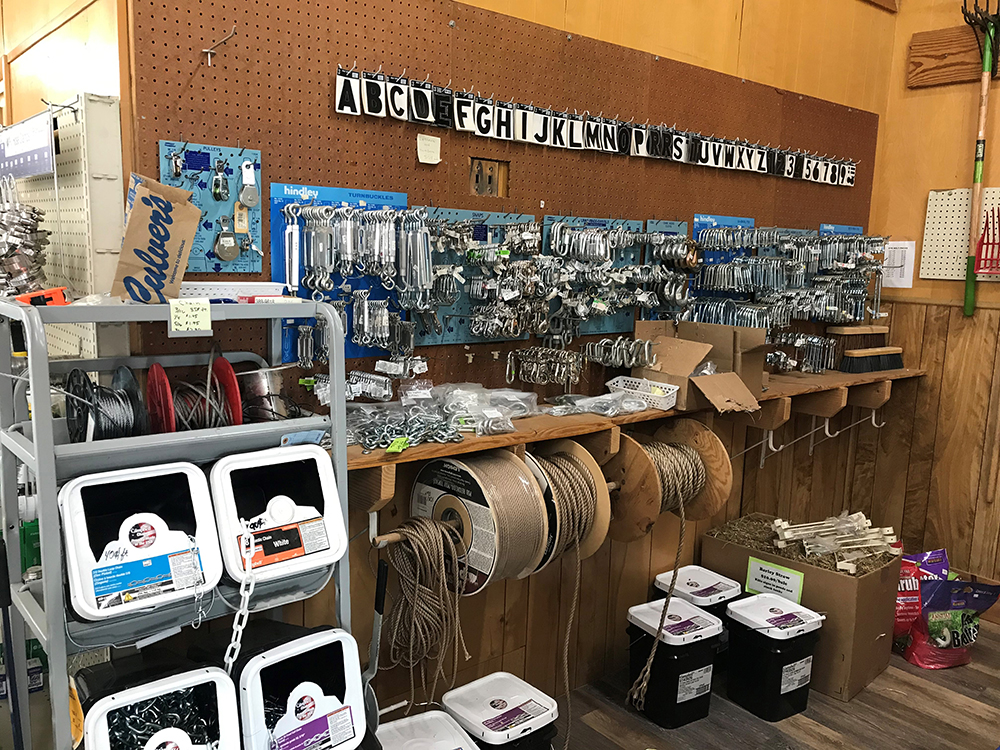 Need to make a connection?
Chain, Rope, Latches, Snaps, Links, Turnbuckles, Hooks, and Eyes, U-bolts – Many Shapes and Sizes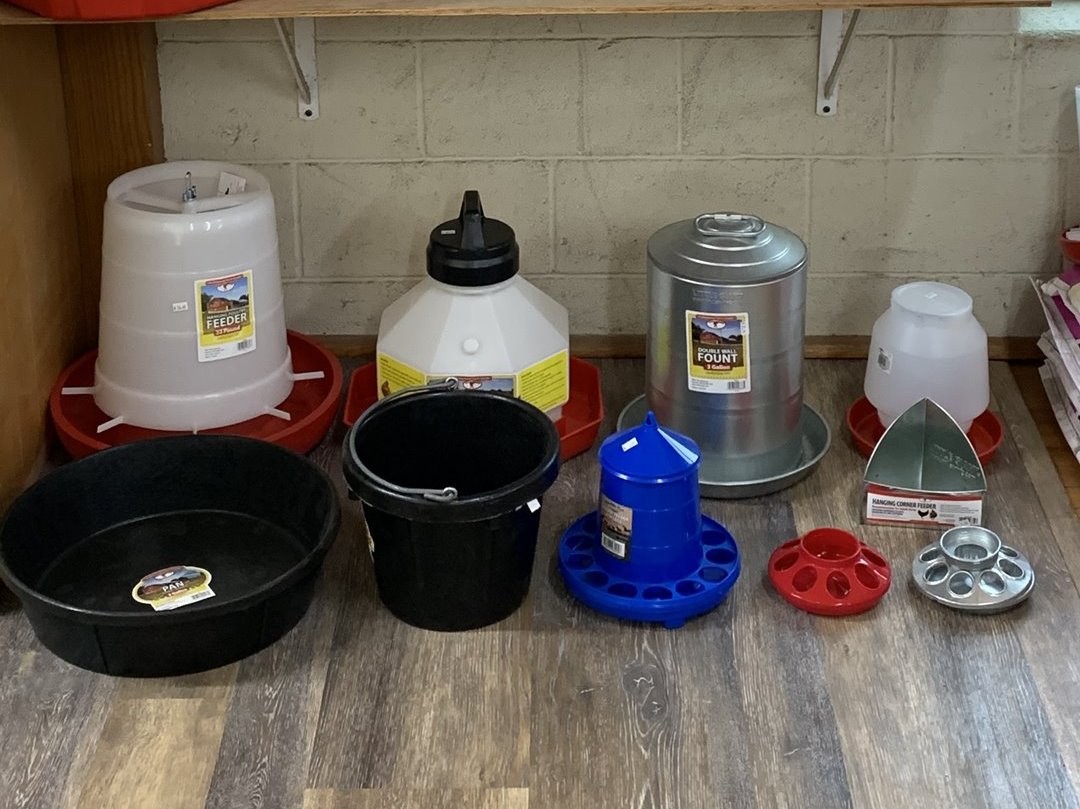 Livestock Dining Gear
Drinkers, Feeders, Buckets and Tubs – Feed and Water Dishes for All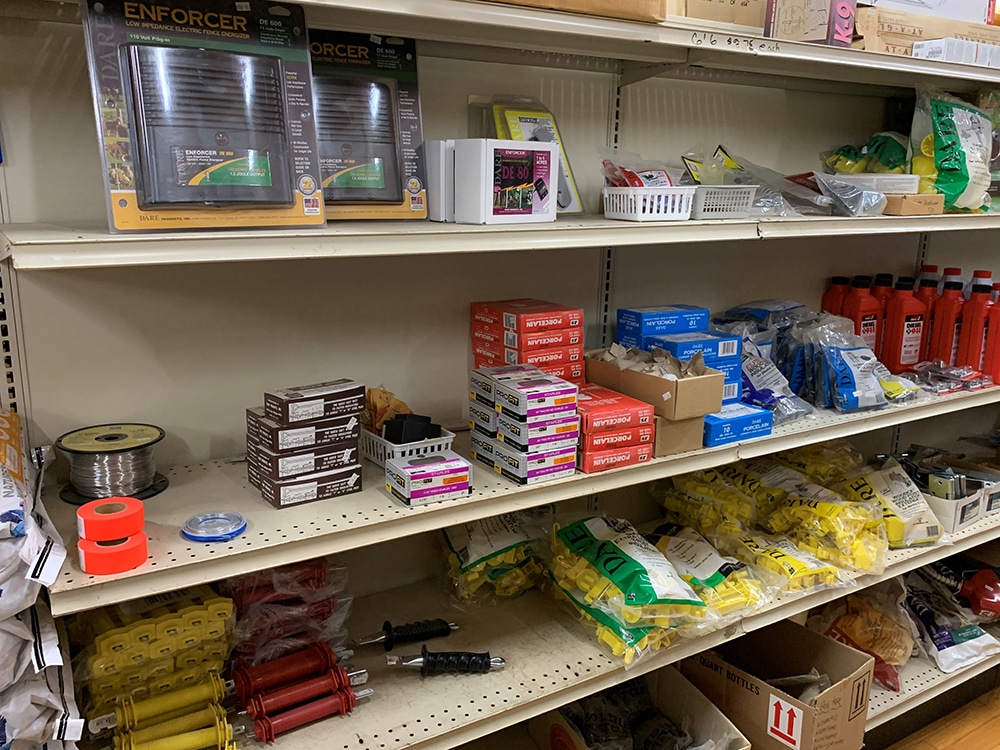 Keep Your Critters in and Others Out
Fencing Supplies – Posts, Fencers, Insulators, Gate Latches, Wire, Gate Handles, Staples, and Testers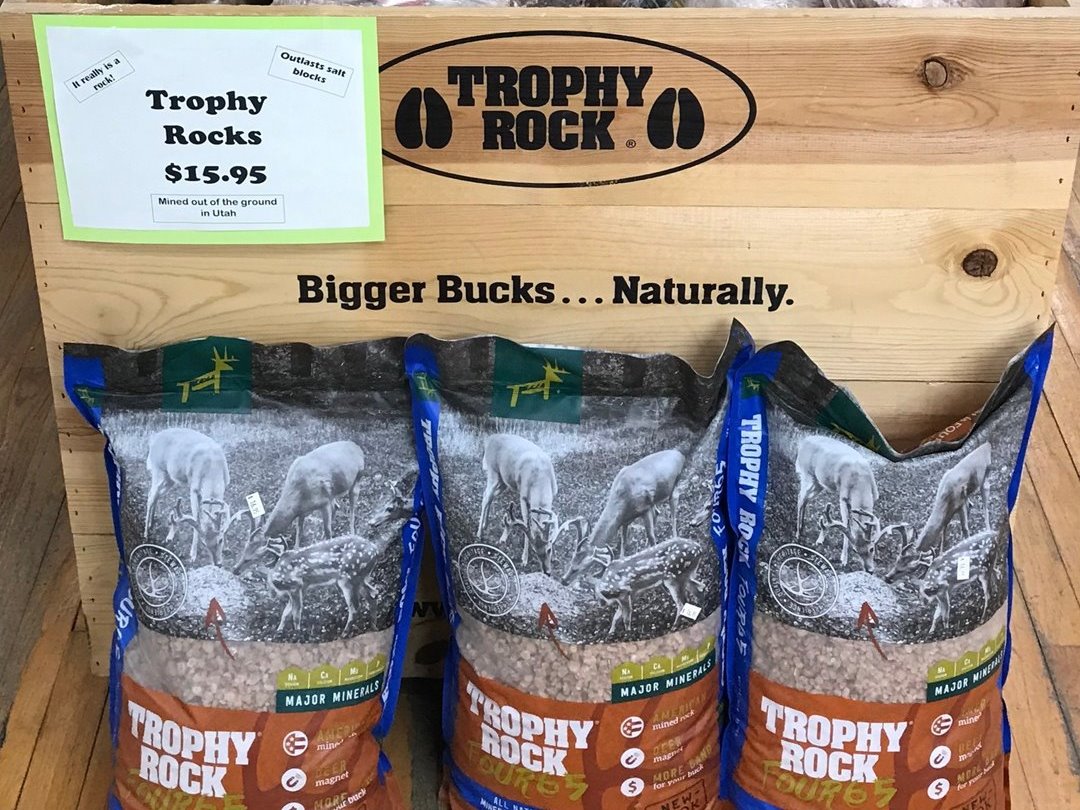 Grass Fed Venison
Food Plot Supplies – Soil Sampling, Lime, Fertilizer, Many Seed Options, Weed and Insect Control, Trophy Rock Salt & Mineral Licks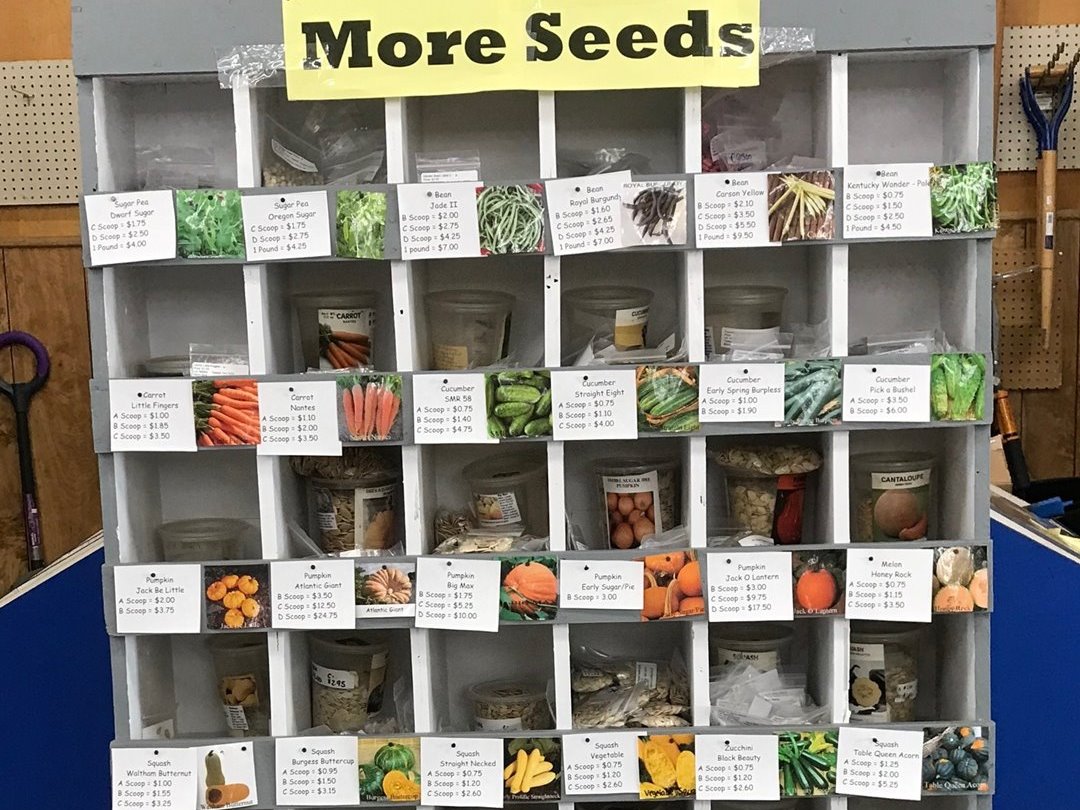 From planting to harvest, we have got you covered
Garden Supplies – Seeds, Fertilizers, Pest and Weed Control, Soil Mixes, Pots & Trays, Hoses & Sprinklers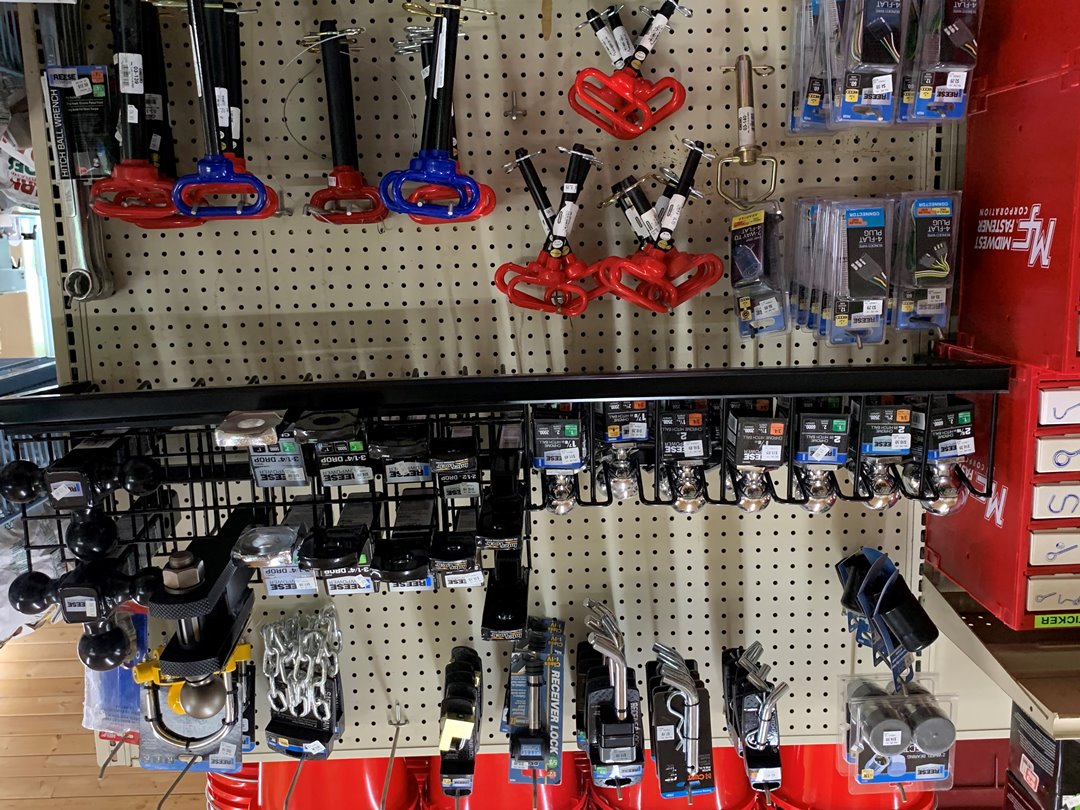 Hook 'em up!
Hitches, Balls & Draw Pins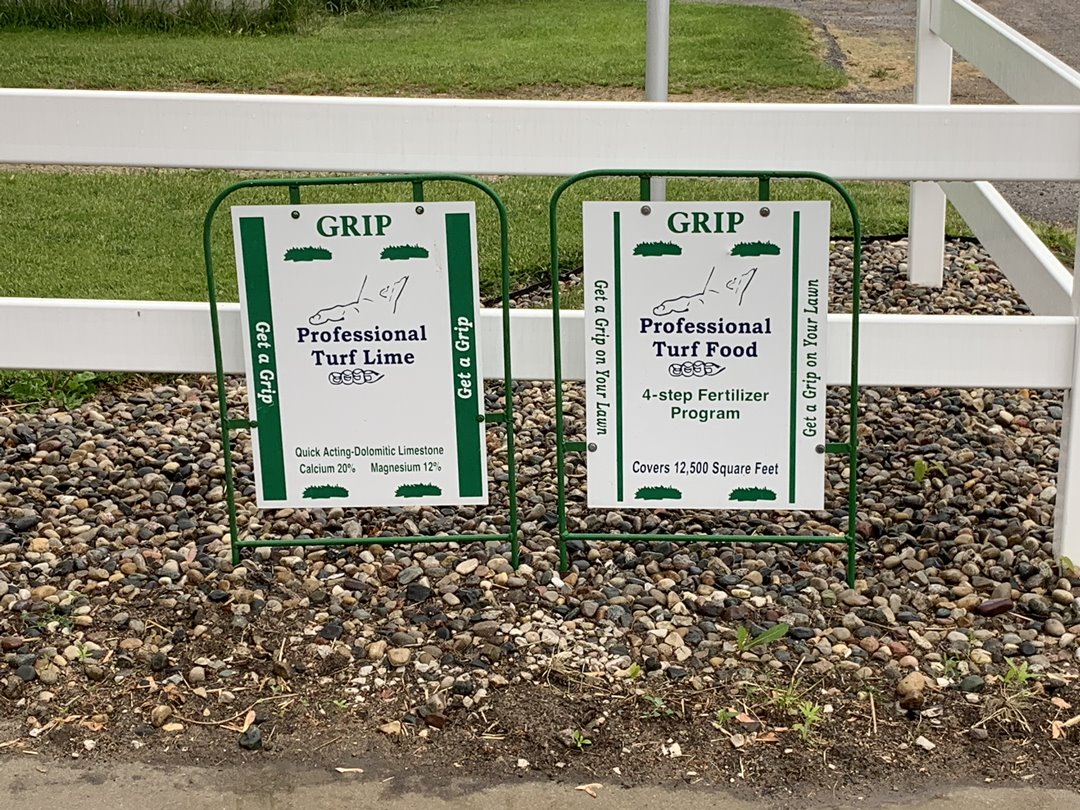 Be the pride of your neighborhood
Lawn Seed & Fertilizer – Bulk seed by the pound or 25# bags of sun, shade or mixed grasses. We have a locally made fertilizer for west Michigan grasses in a convenient 4-step program, to keep your lawn healthy and green spring to fall.
Send the unwanted visitors packing!
Pest Control – Live traps, mole traps, fly and rodent bait & traps, deer, squirrel & rabbit repellant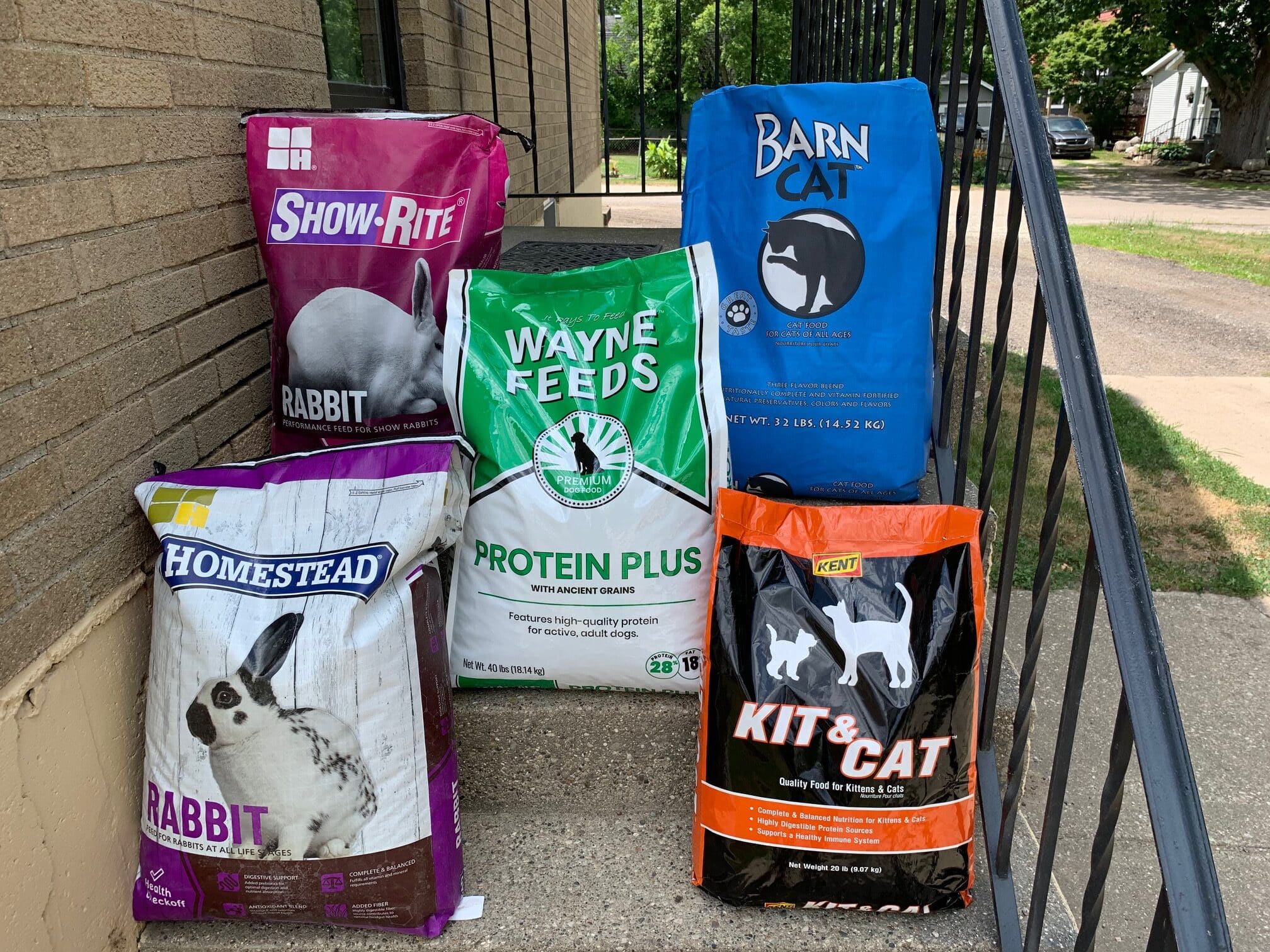 Feed your animal friends
Pet Food – Dog, Cat, Rabbit, Fish, Horse, Lamb, Goat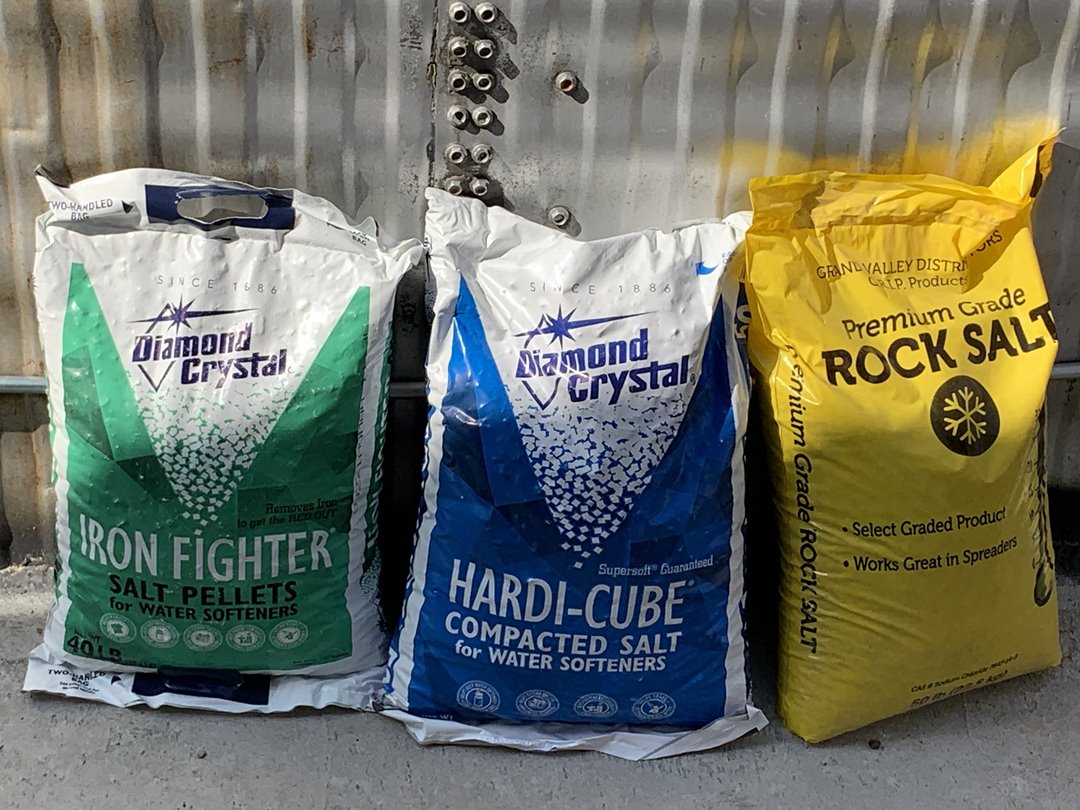 Keep your water soft and your sidewalks clear
Salt – For your softener or for your walkway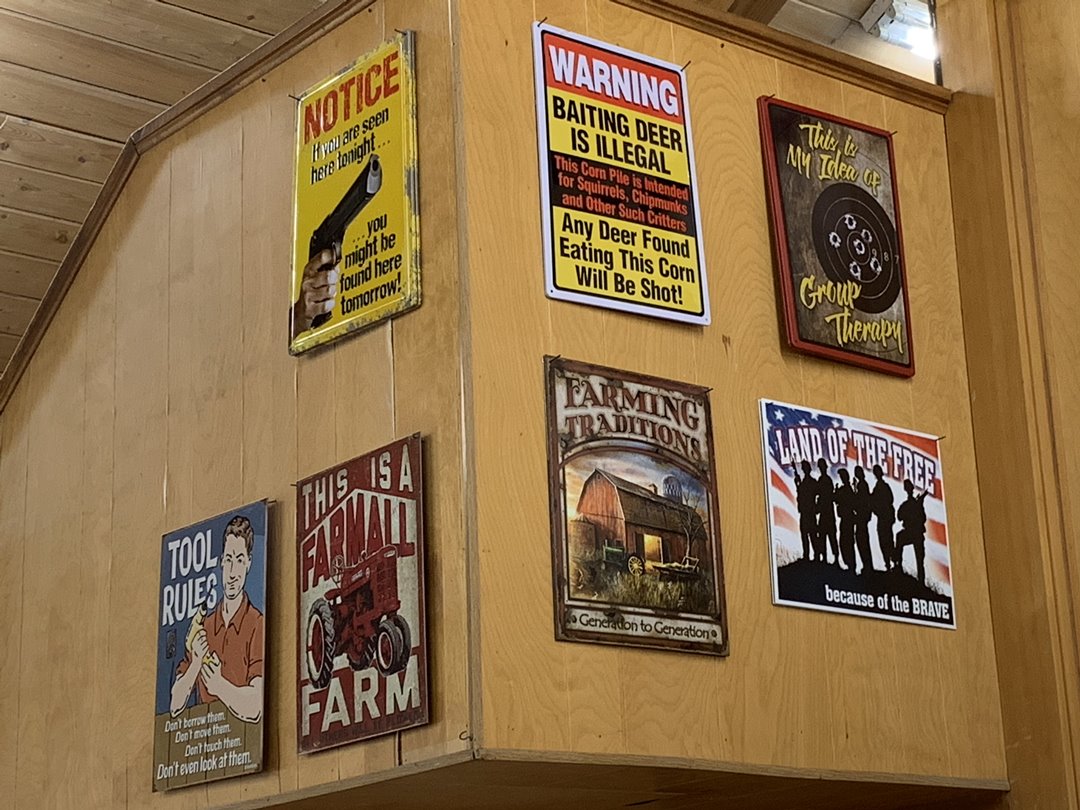 Signs
decorative signs for your shop, man cave or garage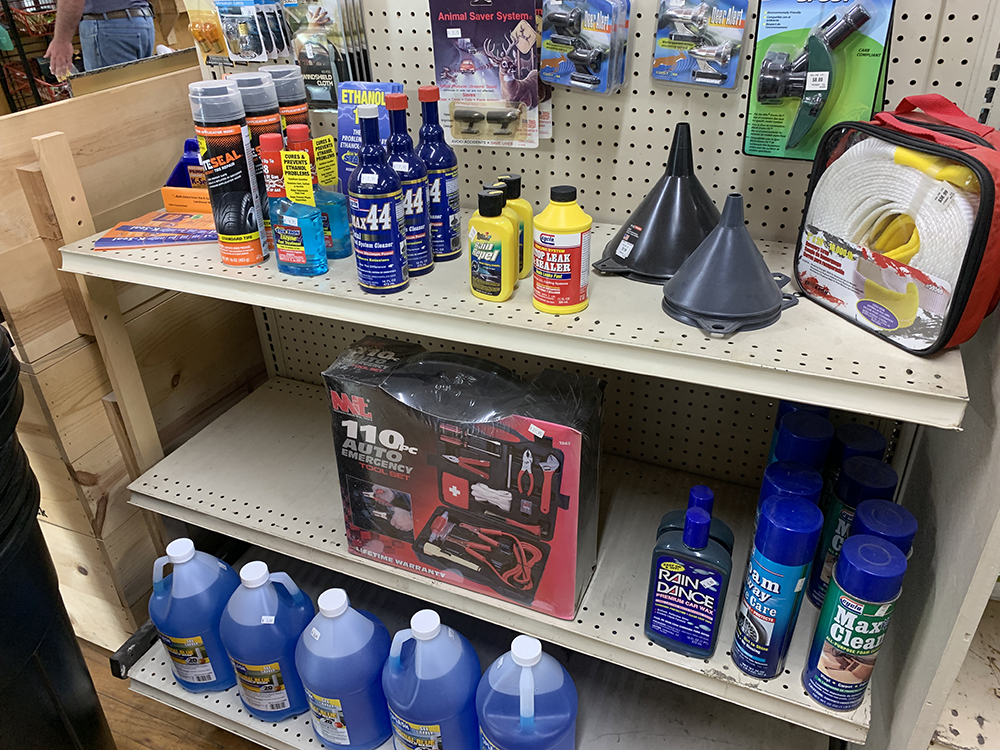 Auto Supplies
wipers, washer fluid, snow brushes, etc.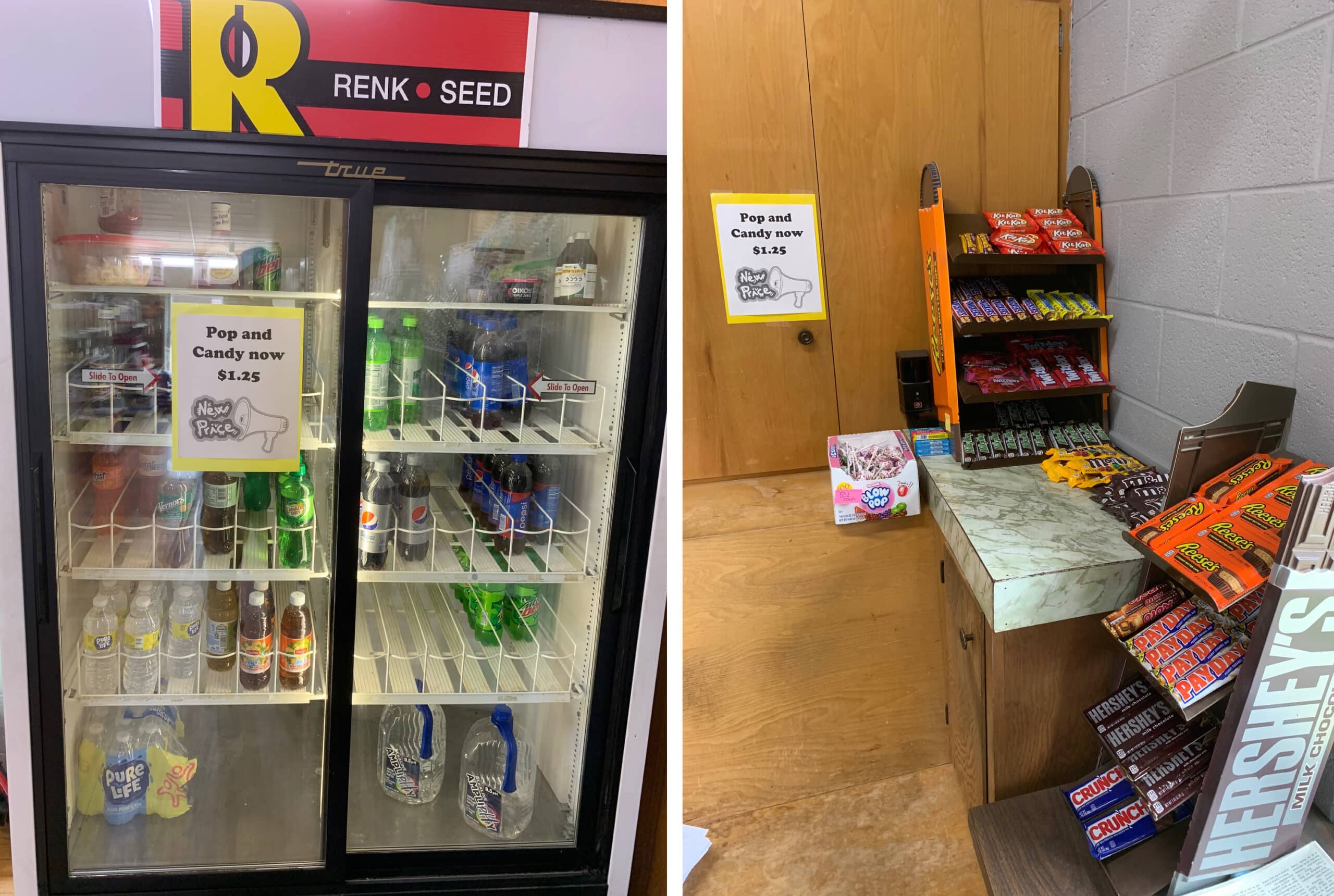 Pop, candy & snacks
If you don't see it, please ask, it's probably here somewhere!
What are your hours?
We are open Monday – Friday: 8-5 and Saturday: 8-Noon.
How do I start a new garden?
A soil test is the best place to start when planning a new field or garden area, we also recommend testing for wildlife food plots, which are often low in PH. Take random samples across the area in a clean bucket, mix them up well and bring us about half a quart bag. We can have the sample run for you and then help with recommendations. Soil collecting probes available for your use at the store.
Do you have bedding for my pets and livestock?
We stock premium Wayne Davis shavings for your bedding needs. Others have been tried and don't match up. Lack of uniformity, absorption capacity and volume vary. Some bags are just poorly packed and contain fewer shavings. Shop the Moline Mill and get shavings your animals deserve, and the full bag!! We also have bales and bags of straw.
Do you carry lawn fertilizer?
Yes, we carry a 4-step program designed for Michigan which includes weed control and slow-release nitrogen.
What is available for lawn / grass seed?
Lawn seed is available in sun, shade and a sun/shade mix varieties. Bulk seed is available by weight as well as 25 lb. bags.
What kinds of chicken feed do you sell?
We stock chicken feed for both layers and meat birds.
Meat bird options include 25% protein for starting and 20% protein for finishing.
Layer mash comes in 16% protein or a 20% starter ration and 17% pullet grower.
If you prefer pellets, a 16% protein is available.
I need help with lawn grubs!
Are you sure you have grubs? Just because you have moles doesn't always mean you have a grub problem. Get on your knees and dig a little around dead or damaged lawn spots, a few are expected. Find lots, better treat the area. We have granules to kill the little buggers.
I have moles wrecking my beautiful lawn. Help!
Options include traps, pellets, and smoke bombs.
Can you help with mice control?
Plenty of options here include several types of traps and bait.
Can you help with bugs?
Plenty of options here. Inside and outside control for mosquitos, flies, ants and more. Spray, granules, and sticky strips of several varieties.
Do you have pet food for dogs and cats?
Dog and cat food options are available along with bird, rabbit, and fish food.