Your hometown Feed Mill & Country Store.
From horse feed to lawn tools; on-farm bulk fuel to spraying services, your Moline Mill can serve your farm needs large and small.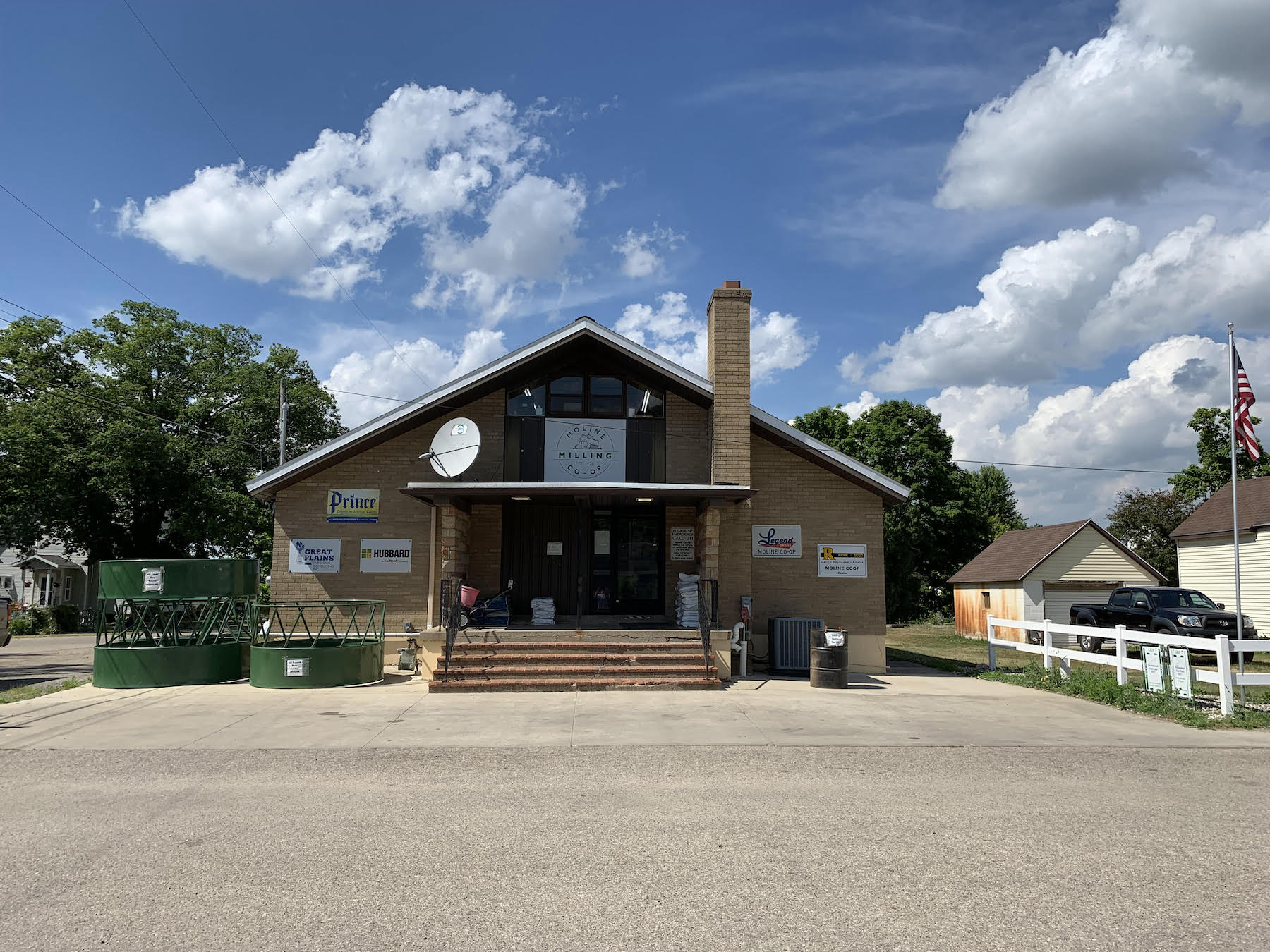 PO Box
PO Box 290 Moline, MI 49335
Physical Address
1231 Peony St. Wayland, MI 49348
If you found Moline, just look up you will see our bins and legs.
Monday – Friday: 8am – 5pm
Saturday: 8am – 12pm
Sunday: CLOSED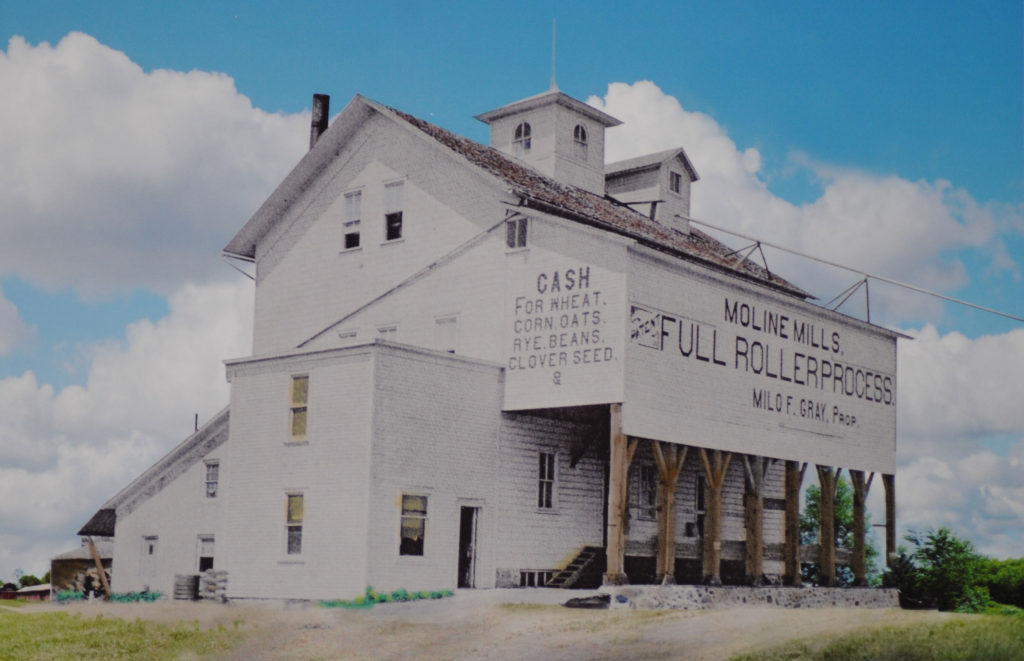 Moline Cooperative Milling, established in 1926, is one of the leading milling cooperatives in West Michigan. We provide reliable markets for cash crop producers and feed and agronomy services for farmers. Our goal is to provide high quality goods and services to our customers at reasonable prices. We take pride in our knowledgeable staff. They stay up to date on research and farming practices. Whether you have a few backyard critters and a small garden or feed a thousand head of livestock and farm thousands of acres, we pledge to give you our best effort.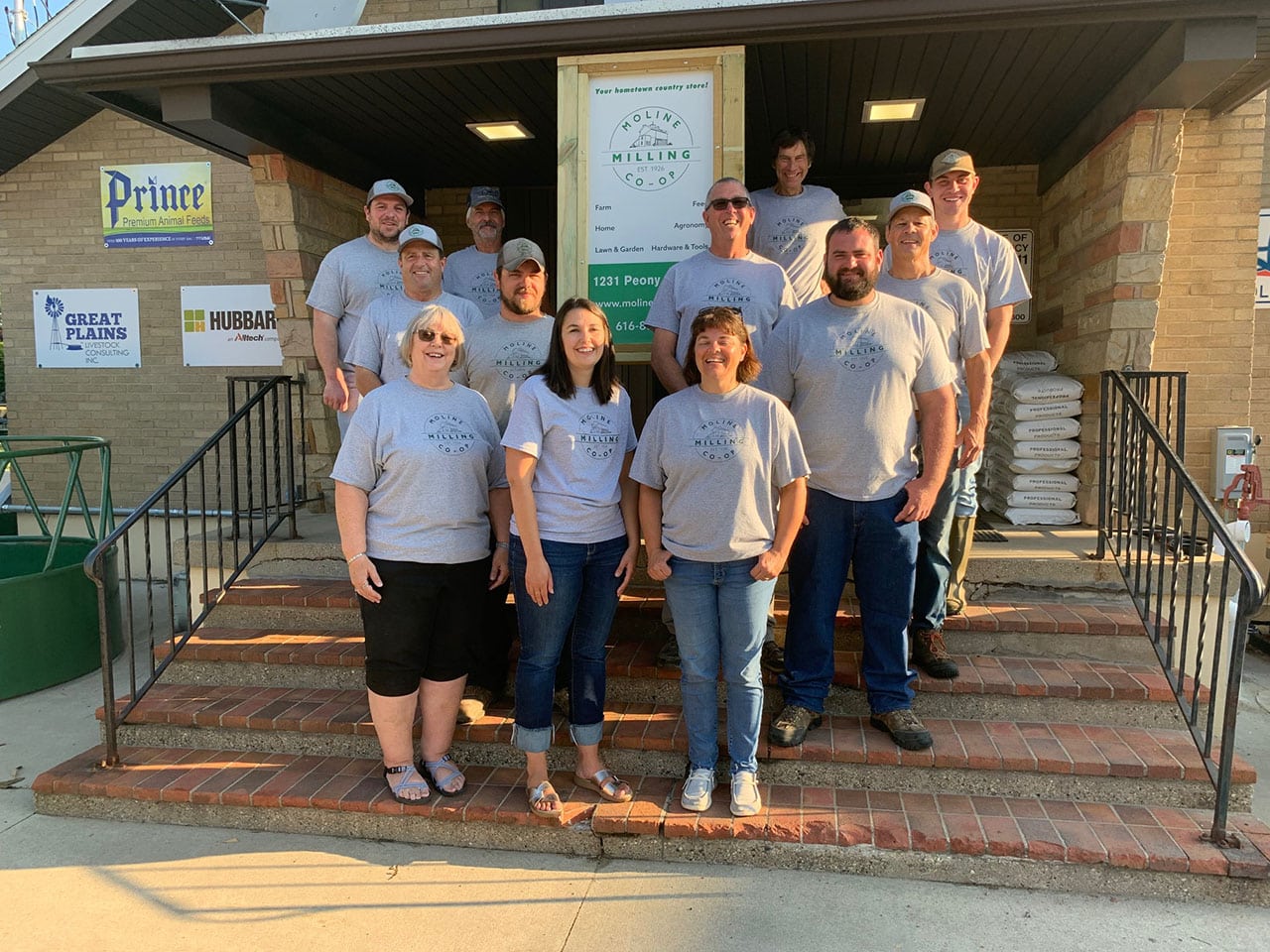 While our staff is generally about 10 employees, we bring over 130 years of combined experience to the milling and grain-based food industry.  Service is especially important to our business, and we strive to treat all our customers like one of our owner members.  Please stop by and tell us your name, we would love to get to know you.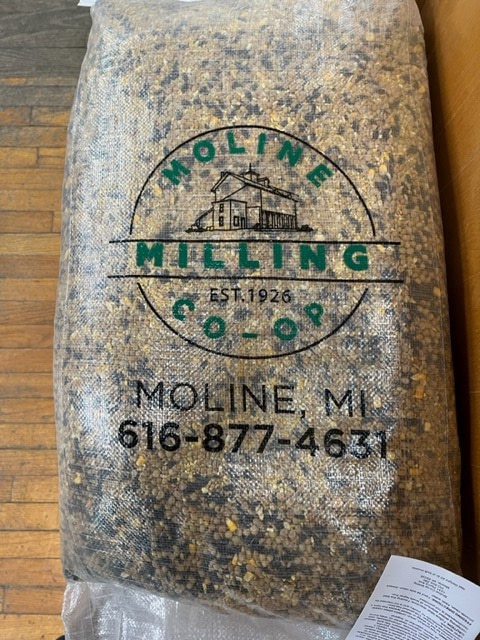 New Poultry Feeds
Top Nest Layer Mash – A new premium low dust product for laying hens!  Made right here in our mill with locally grown grains!
Moline Layer Pellet 16% – this will take the place of our Hubbard Layer Pellet and is made locally.
Moline Farm Flock Pellet 18% – an all flock product focused on growing birds.  Made locally.
Moline Chick Starter Crumble – a starter feed for layers, broilers, and turkeys.  Made locally.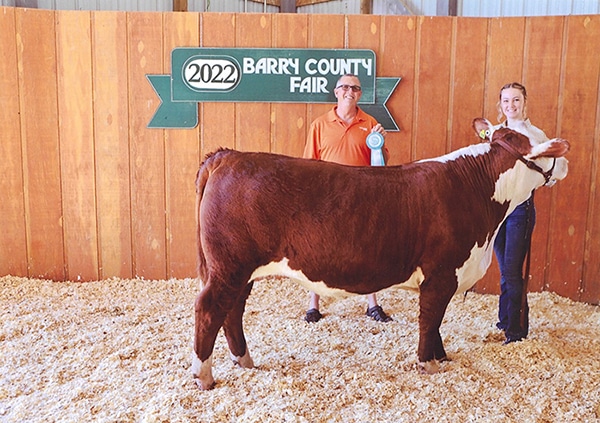 Youth Livestock Meeting
58 Youth and Group leaders from Allegan, Ottawa, Kalamazoo and Barry Counties attended our meeting on March 6th . Presentations from Dr. Coleen Potter, a veterinarian from South Kent Vet Services talked about animal health. John Schut, a retired Ag Teacher from Caledonia schools spoke about raising sheep, Bruce Modreske from Modreske Hog Farm  shared comments about raising hogs, and Dr. Dan Larson from Great Plains Livestock Consulting addressed the group on raising beef cattle. Todd Mast our manager gave a few tips to the youth about addressing buyers for your fair livestock project auctions.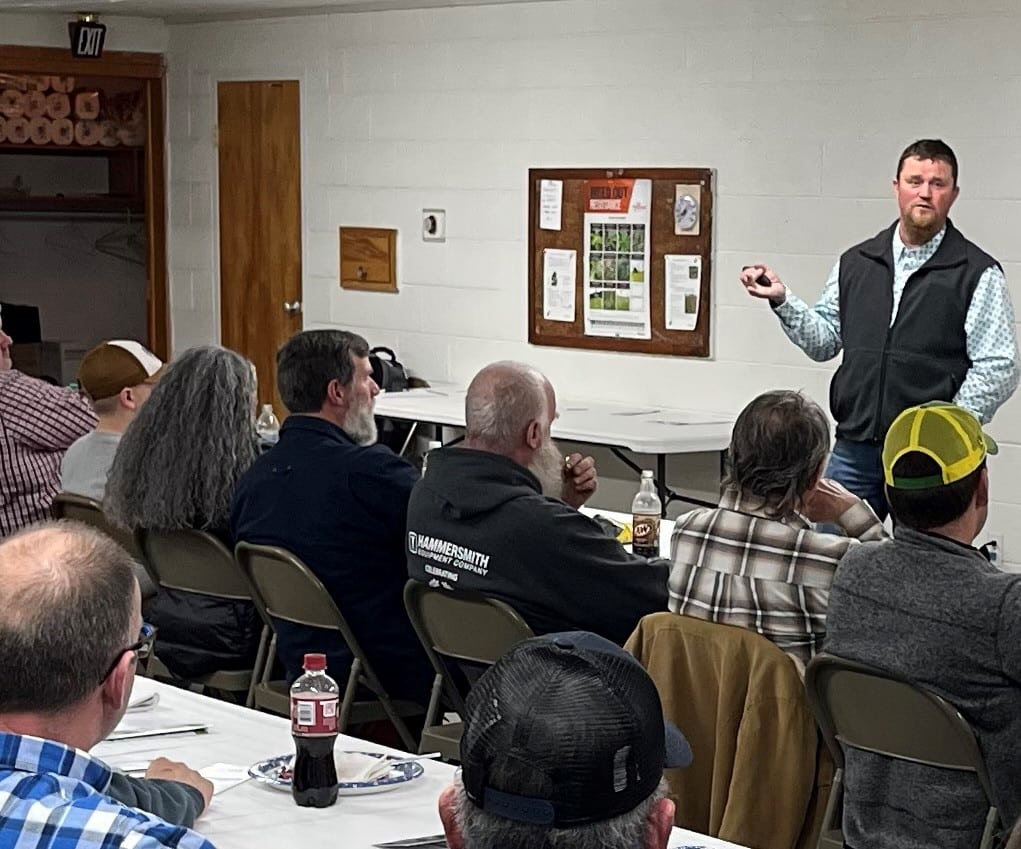 Beef Producer Meeting
Dr. Dan Larson from Great Plains Livestock Consulting shared his experience as a nutritionist and beef producer from Minnesota covered a wide variety of topics on raising beef cattle to 28 of our beef customers.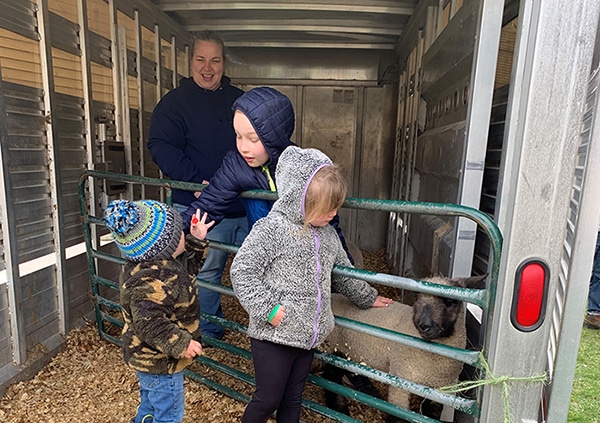 Kids Day April 15th 2023 – Our 3rd Annual!
Kids and parents are invited to visit the mill on Saturday April 15th from 10AM to Noon.
Visit with some farm animals and meet Dixie Chick, plant seeds in take home trays, get involved in  games on farm products, play in our corn "Sand Box", and climb on our field equipment!  Fun for all!  Ice Cream too!
Here's what our customers have to say
We have been working with the Moline Mill for 2 years on our feed. They have a knowledgeable staff, are easy to work with and have provided us with timely feed delivery. Now that we have our own retail meat market, feeding our cattle properly is even more critical for our operation.
The folks at the Moline Mill worked closely with me to develop the goat feed I wanted to maximize performance.  I have been very successful at all my goat shows ever since.
When I bought my farm in 1991, I had a little problem with one of my first loads of feed.  The supplier was not much help, so I asked Mr. Tiemeyer who sold me the farm.  He said, buy your feed from the Moline Co-op.  They will remember your name and treat you right, you are not just a number when you shop at the Moline Co-op.  I have been a customer ever since.