We do in season field delivery to save equipment trips back to your farm!  Congregate your harvesters, tractors and trucks at days end and keep us notified and we will keep you running.
On or off road, minimum 150 gallons delivered
Volume discounts per delivery at 200, 500 & 1000 Gallons
Premium Additives Available
Call by 12 PM for next day delivery.
Motor Oils
Universal Transdraulic Fluid
Grease
Regular and Ethanol Free (Rec Fuel) Gas
Delivered to your farm or business.
Moline CO-OP Fuel Services
Prompt Delivery – Usually 2 days or less
Non-Ethanol Gasoline (Rec Gas)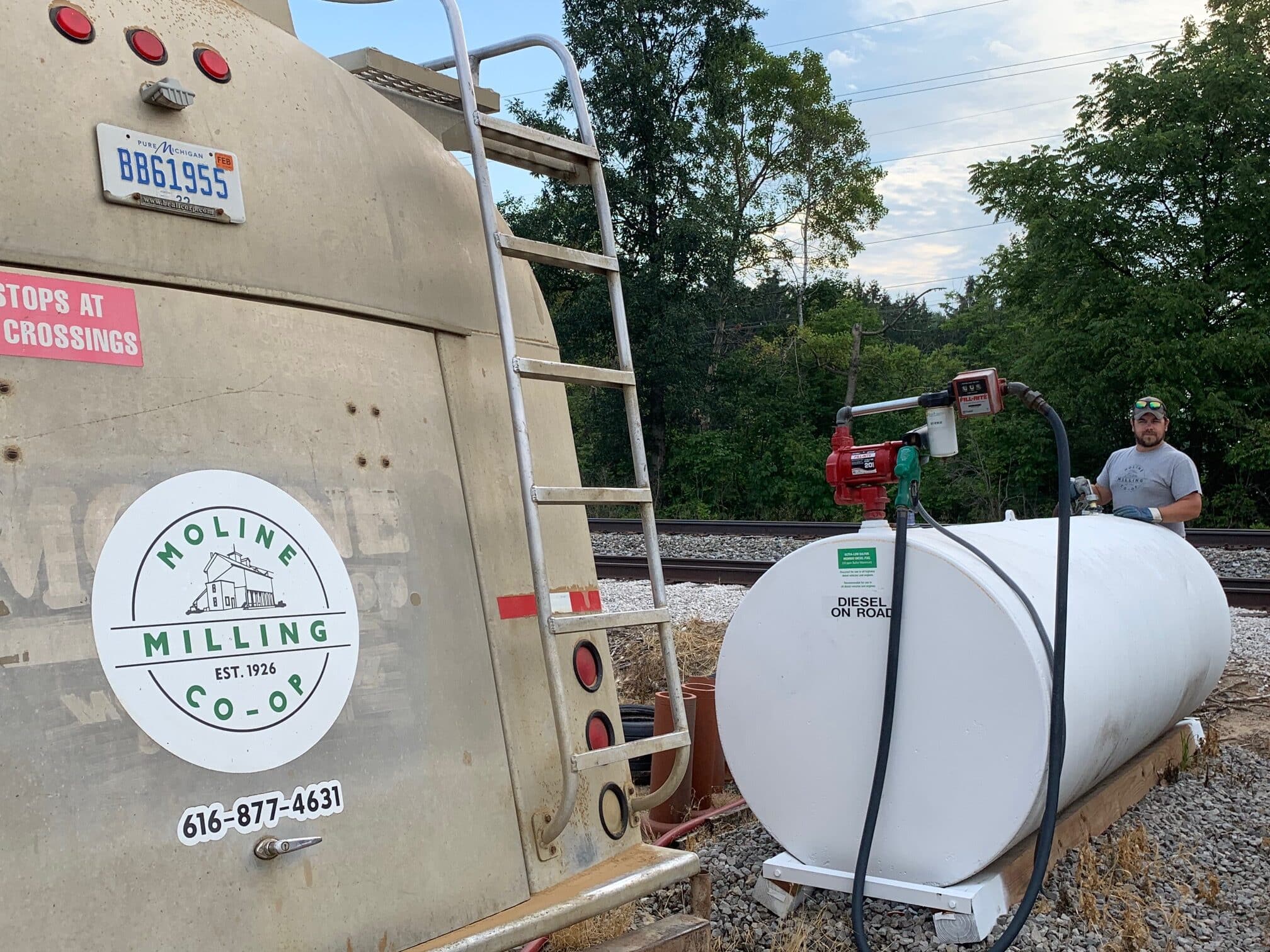 Volume Discounts – Bigger Tank / Bigger Savings
Ask about our "Keep Full Program"
Direct Field Fill Ups Can be Arranged